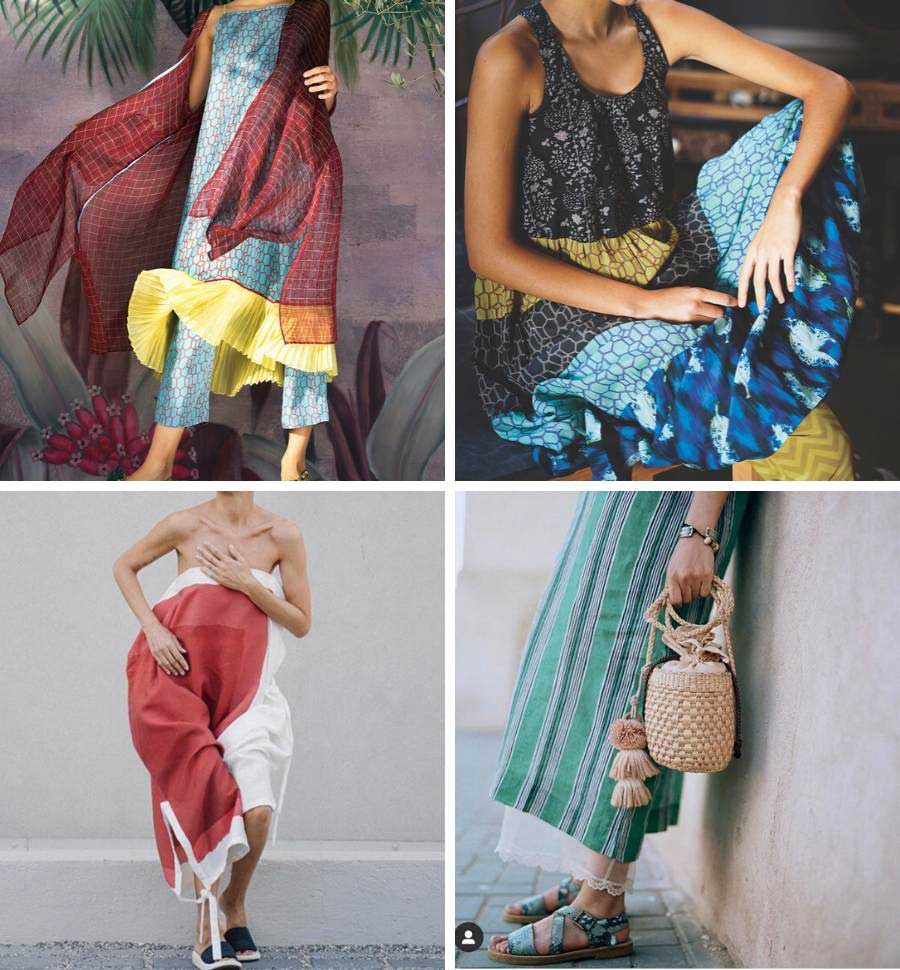 The apparel we offer at OKB comes from a selection of timeless, exclusive fashion brands located worldwide, brands working outside the trend circuits.
Our collections all share the use of natural fibres, silks, colours and, above all, the most highly skilled craftwork.
Beautiful, elegant, essential outlines flow together in easy-to-wear, versatile garments with touches of the unexpected.
We constantly trawl and travel the world in search of new designs and brands. Travel is our inspiration, from India to Germany, France, Portugal, Italy, Morocco, Egypt ….
Brands such as TRACES OF ME, OSKA, ANNETTE GORTZ, EKA, RUNDHOLZ BLACK LABEL, NIU, LA BOTTEGA DI BRUNELLA….are representative of the lines we carry.
Our identity is based on carefully crafted processes, "slow apparel", personal contact with creators and their teams.
We are fully committed to the standards and principles of fair trade and ensure not only that they guide the work of all our brands but also that every step in the process of creation and production positively impacts the furthering of a more sustainable fashion industry.
Behind each and every one of the designs at OKB there lies a profound reverence of the environment. There is a saying in India that when you respect the environment, respect nature, it will thank you by projecting all its light and colour onto everything you do during the day.
Our goal is to convert this individual voyage into a collective experience.
Welcome to OKB, you'll just love the experience

Barcelona and Cadaqués fashion shops. Clothes and accessories. Brands such as Traces of me, Oska, Annette Gortz, Eka, Rundholz Black Label, Niu, La Bottega di Brunella.
OKB STORE BARCELONA
C/ Sant Eusebi 40.
Tel. +34 933 607 221 / 675 726 398