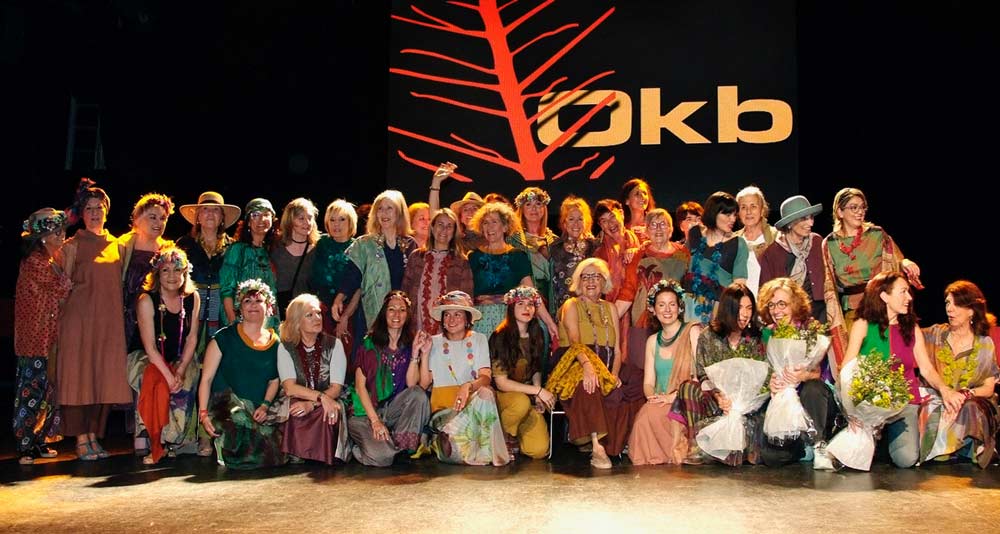 Every two years we organise a runway show at either Barcelona or Cadaqués, at which the clothes are modelled by 35 women of between 15 and 85 years of age.
Clients, friends, mothers and daughters, grandmothers …. together stepping out on the runway to dance, to enjoy an unforgettable experience while at the same time presenting our latest collections.
Without a doubt, our favourite collection is TRACES OF ME, each piece a true work of art.
Runway Show 2019 – Barcelona
Runway Show 2017 – Barcelona
Runway Show 2014 – Cadaqués
Runway Show 2013 – Cadaqués

Barcelona and Cadaqués fashion shops. Clothes and accessories. Brands such as Traces of me, Oska, Annette Gortz, Eka, Rundholz Black Label, Niu, La Bottega di Brunella.
OKB STORE BARCELONA
C/ Sant Eusebi 40.
Tel. +34 933 607 221 / 675 726 398